What Happens When a Bitcoiner Couple Visits El Salvador?
George Saoulidis, 1 year ago
0
2 min

read
64
Apparently, what happens is they have lots of fun and make a video.
Watch the Cryptocouple, an amazing pair of bitcoiners named Carla and Walker who make these funny little skits about bitcoin, fiat, altcoins, and the nonsense surrounding our global economy right now. I've chatted with them and they're brilliant, plus huge dorks.
Carla asks, isn't it great that she can perform bitcoin interviews in this outfit?
Of course it is.
Get on the Bitcoinera, it's easy to spot with her bitcoin-orange colour and the bullish locals driving her around.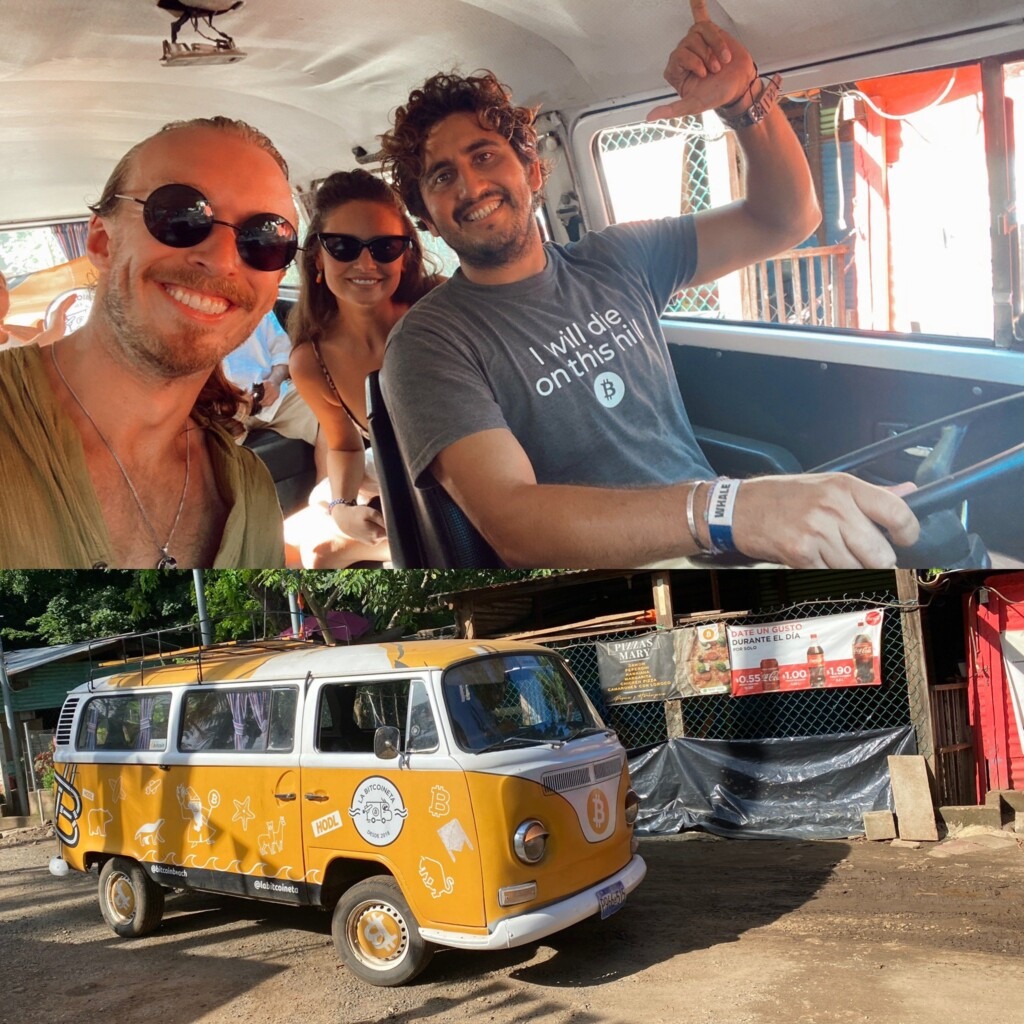 The summary of their experience with bitcoin in El Salvador?
Now that I have your attention—so far El Zonte has been incredible. There's definitely more room for business adoption, and it's been a fun experience seeing how lightning does (and sometimes doesn't) work.

Carla
Wait, can the exotic El Salvador become a couples destination?
Sure it can, if both are into bitcoin and can appreciate the early adoption and get a glimpse into a hyperbitcoinized world.
Here's an Italian couple doing the same earlier this year.
Living #Bitcoin only is possible? We just did it! 45 days traveling all over #ElSalvador spending only bitcoin.

More than 10 cities, hotels, restaurants, breakfasts, cars, gas stations, SIM cards, coffee, drinks and more at our fingertips thanks to the #LightningNetwork

@Lorinaura
You can read all about Rikki and Laura's trip to El Salvador in both Italian and English on their site. "Rikki and Laura's chronicles straight from the first country in the world to adopt Bitcoin as legal tender!" https://bitcoinitaliapodcast.it/missione-el-salvador
So, what do you think? Would you take your significant other to the first country brave enough to adopt bitcoin as legal tender and get a glimpse of the future?
Related bitcoin stories:
Related posts
How to Get a Bitcoin Job
At the Hellenic IT Museum with our bitcoin meetup. Subject for today is how to get a bitcoin job. https://www.meetup.com/blockchaingreece-0/events/297334776/ Watch...
For every ten likes I'll make this precoiner more boolish about beetcoin
Let's use ChatGPT to make this precoiner more and more boolish about beetcoin. Turns out this got enough likes to do...